ESG: The role of auditors
Corporate responsibility is becoming increasingly valued by the broader public. Companies try to live up to expectations by providing relevant non-financial information alongside financial reporting. To have these ESG disclosures validated, companies hire auditors.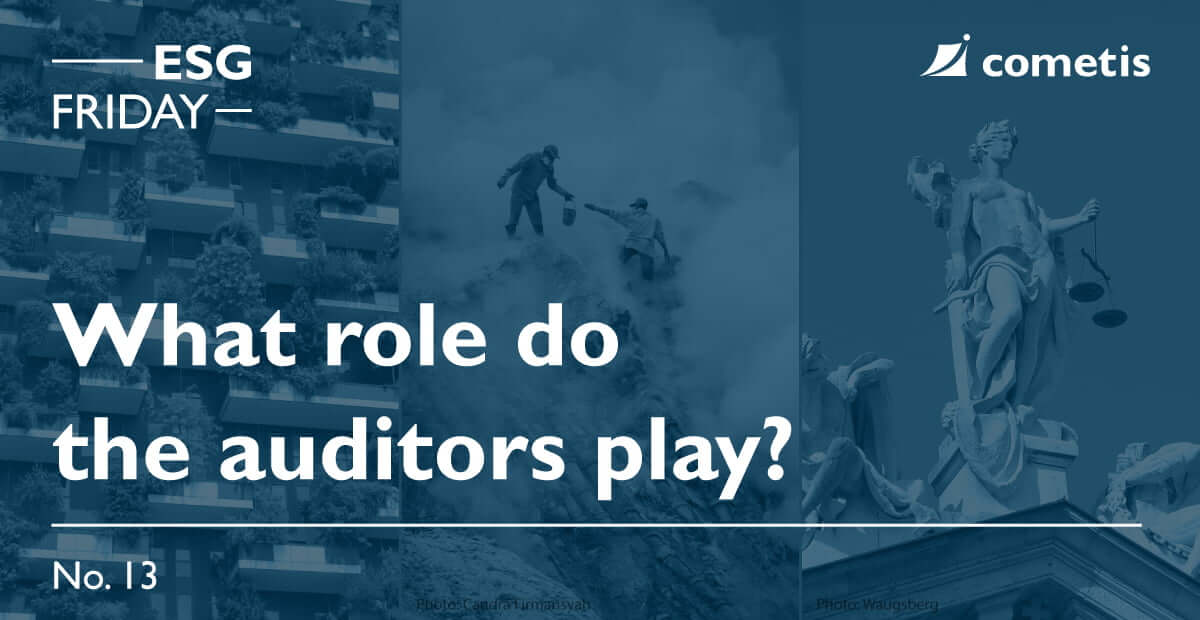 Why do disclosures need to be audited?
There is a reason for the mandatory verification of a company's financial reporting: without confidence in the financial reporting, investments in open markets are unlikely. The audit by an independent auditor establishes this confidence. With non-financial reporting, companies can also ensure that society perceives them as responsibly managed organisations. Investors and other stakeholders are increasingly interested in sustainable corporate governance, such as inclusion and environmental disclosures.
Why is the topic of ESG relevant for auditors?
In Germany, the supervisory board is legally responsible for reviewing non-financial information. However, they sometimes lack time or the necessary expertise and thus, they hire auditors for this task. As a result, auditors are increasingly confronted with ESG issues in annual or sustainability reports. Auditing non-financial information, as already is the case for financial information, requires specific know-how. However, when it comes to detailed environmental and social issues auditors often do not have this know-how – even when companies' previous management reports already contained information that could not be derived directly from conventional accounting.
While there is a defined standard for auditing financial reports in the form of the International Financial Reporting Standards (IFRS), such a standard does not yet exist for non-financial reporting. The demands for regulation of auditing non-financial information are therefore becoming stronger and stronger. The developers of the IFRS have taken a first step by launching the initiative "Sustainability Standards Board" (SSB). The SSB aims to create uniform reporting requirements for non-financial information based on existing standards and frameworks such as SASB or GRI. This is similar to what is already the case for financial indicators with IFRS.
The auditors are getting involved – but are they the right ones?
Consequently, the Institute of Auditors (IDW) in Germany also supports a uniform non-financial auditing standard and is already advocating that all reporting should be audited by one auditor. Non-financial information does not have to be examined by an auditor in Germany, yet. Whether auditors actually have the competence to do that, or whether companies should rather resort to auditing firms specialised in the field of environment and social affairs, is something each company must decide for itself. For now.
Do you also ask yourself whether you should have your non-financial information audited? And if so, by whom? We can advise you: Get in touch with us!