Family offices are an important group within asset managers. They represent individuals or families who have a high level of private wealth. But why do they choose to give their money to family offices rather than traditional fund companies? Where do they look for attractive investments? ​
by Enrico Prinz

Wiesbaden, October 15, 2021. Family offices are private asset managers that serve individuals with assets of at least one million Euro (high net worth individuals). Individuals with assets of at least 30 million Euro are classified as Ultra High Net Worth Individuals. Most family offices in Europe, in terms of population, are in Switzerland. The country is extremely attractive to the ultra-rich with its tax laws, proprietary secrecy and independence. Examples of such super-rich families in Germany are the entrepreneurial families Quandt, Klatten and Porsche.
Single family offices serve an individual and his or her family, while multifamily offices serve a few families, which thus benefit from economies of scale. In addition, a family office can provide legal and tax advice and plan the family's estate and succession. This means, that it doesn't have to be responsible for just asset management alone.
Family Offices: In search of high returns
Family offices have some advantages over investment companies. They are not subject to disclosure requirements, meaning that they can operate discreetly and away from the public eye. Additionally, they are accountable only to the family whose assets they manage and no other customers. For them, the question is where to expect a high return on the capital invested. As in most countries, there is a focus on the home market in Germany, i.e., there is a preference to buy German securities: Distances are short, all parties speak the same language, and there are no cultural differences to consider.
However, German investors are also paying more and more attention to the Asian stock market. A trip by Asian companies to Europe to hold a roadshow is very costly, but it offers enormous potential. There are many wealthy families located in Germany, looking for a good return on their investment. Tempting returns can be found in Asian markets such as Singapore, Hong Kong, Korea and China. However, these also come with a certain amount of risk.
Japan as an investment trend
Due to comparatively low volatility and stable political and economic conditions, Japanese companies in particular have proven attractive in recent years and are increasingly attracting investors and family offices from all over Europe. The fact that Japanese companies are often run by families represents a common aspect that builds trust within the German families that are willing to invest. The appeal of the exotic combined with Asian values makes an investment very attractive to European family offices. Investments in the Asian markets can also be made very discreetly without attracting major attention.
Managing considerable sums of family assets requires a lot of time and effort. Those who intend to preserve or, ideally, even increase their wealth need not only time but also expertise in many different areas, including tax law, finance and investments. Reconciling all of these areas is the job of family offices.
Are you looking for new investors for your company? We can help you bring new investors on board and strengthen your relationship with existing investors with our Investor Access Program.
---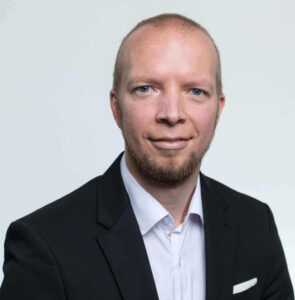 Enrico Prinz: Consultant
After his studies in political science with a focus on NGOs, governance and civil society, Enrico Prinz gained many years of experience in the field of international energy policy in development cooperation and fundraising for an international non-governmental organization.