The investor in focus
Successful Investor Relations (IR) understands its own business down to the last detail and has an overview of the interests of the investors. It commits to this and builds a lasting relationship with relevant investors. Investor Relations pursues the central objective of influencing investment decisions in favor of the company and reducing its capital costs.
For the successful approach of potential investors, a convincing Equity Story is essential. This should always be adapted to changes in the business model and changing market conditions. As a leading Investor Relations Consultancy we are the first address for you in this matter.
Strategic Communication as the basis for successful Investor Relations
Professional IR is a strategic value for any listed company. Each IR department therefore needs to have a clear Strategic Communication, in order to tailor its own actions to the needs of the capital market. This results in clear objectives for the Investor Relations work and the measures to be derived from it: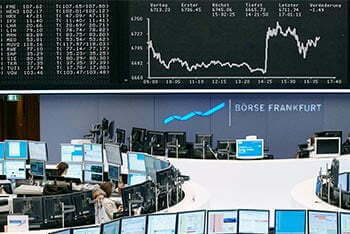 We offer you an extensive range of services in the area of Investor Relations.
Find out on our website in which areas you can count on our proven expertise.
10 reasons why professional Investor Relations work is worth it…
establishes long-term relationships with lenders facilitates the implementation of capital investments and cuts capital costs
provides transparency and reduces volatility in the stock
creates investor confidence through continuous, open and fair dialogue
controls the expectations of investors, analysts and financial media
explains investors' strategys, finances and markets and facilitates the investment decision
regularly advises new investors and thus influences their own shareholder structure
has a finger on the pulse of the market and provides valuable input for the future strategy of the company
provides broad insight for the Board as to how investors are considering them and the current development of the company
strengthens the company's image on the capital market
ensures a strategic competitive advantage in raising capital