Typically, it is companies that publish ESG reports. In them, they present their successes and failures in the area of sustainability – and how they intend to improve further in the future. But in many ways it is also worth it for entire countries to publish such a report. However, there are a few points to bear in mind.
by Michael Diegelmann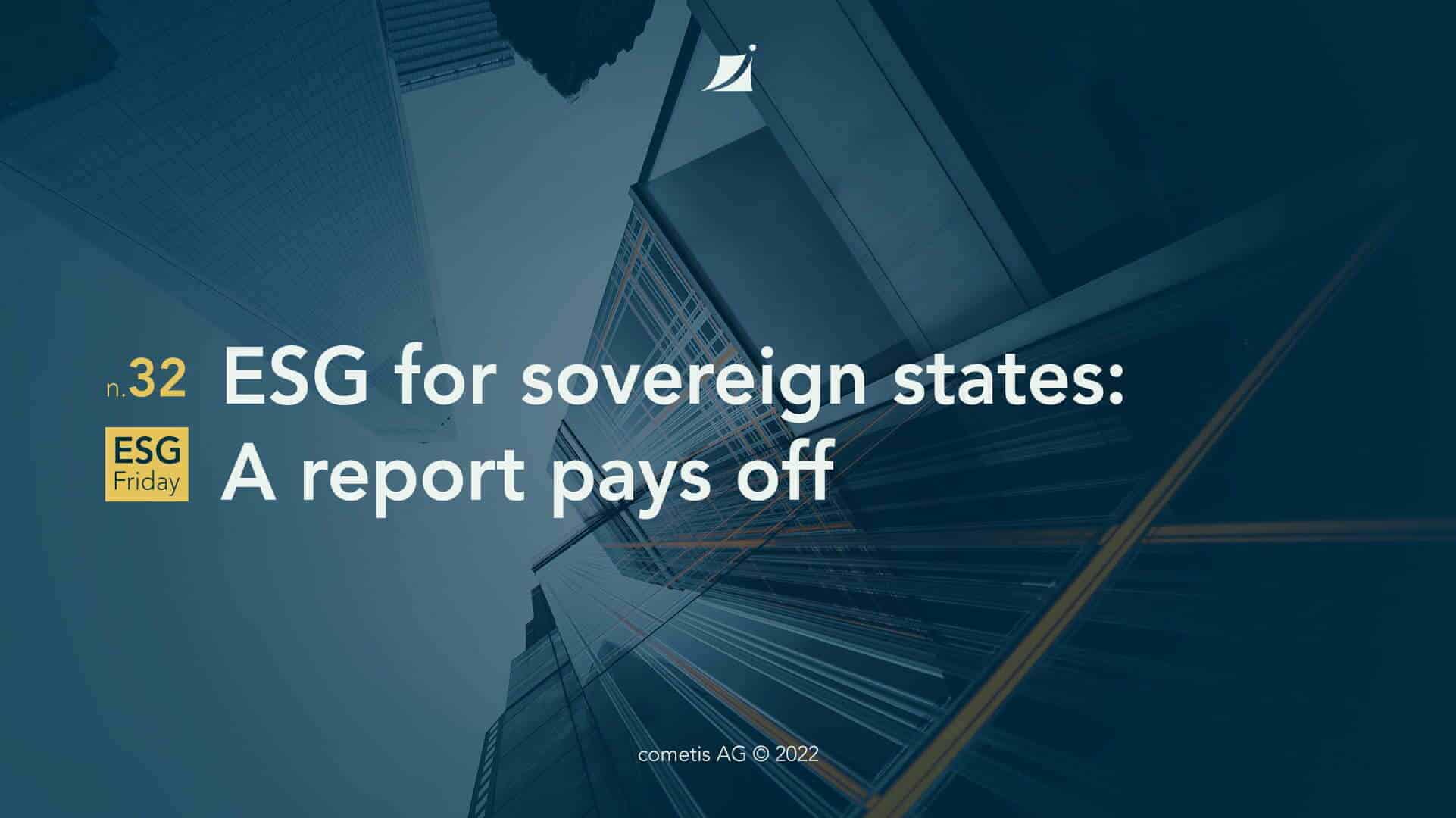 Wiesbaden, December 3, 2021. Companies are increasingly being called upon to address the issue of sustainability. But what about countries themselves? While companies are required to publish ESG reports and outline their progress, there are still no requirements for countries. Numerous frameworks and regulations govern what a company's ESG report should look like. But what does it look like when a country publishes such a report?
ESG reports by states: A novelty
Uzbekistan was the first country to publish such an ESG report as a state. In the process, it was noticeable: a country's sustainability report is necessarily more comprehensive. While for a company only the ESG aspects that affect its own business activities are relevant, for a state every single one of them is important. Of course, some issues have priority because they are particularly topical, for example, and these should be covered in detail in the report. For Uzbekistan, for example, these were building infrastructure and advancing industrialization. If Germany were to publish such a report, on the other hand, completely different topics would be relevant.
The reports should provide insight into the long-term strategy: what is being done about ESG? And by when should this be done? Firm goals and plans show that the state is on the right track and knows which construction sites it still has to work on in order to improve further. This has a positive effect on relations with international partners. The reporting country seems more predictable and reliable – so trust builds more easily. After all, everyone has been provided with the future path in black and white. In the bestcase scenario, countries can use this to attract new investors, who rarely get involved in uncertainties.
Firm responsibility in government
In order for the overall picture of the sustainability report to be coherent, the responsibility for it should lie as centrally as possible in the government. Only those who are centrally active in the government can best describe the future path, the plans and the associated difficulties, and know the priorities. In this way, the project can proceed efficiently. Depending on the objective, ESG reporters and officers should talk to relevant stakeholders and share this dialogue in the report. Different sides are relevant. If the issue is environmental, the responsible parties should talk to environmental NGOs as well as oil companies, as they are massively involved with the issue.
It is also important that the country's government also admits to mistakes and discloses them directly in the report. Everyone knows anyway that there are always deficits – no country is perfect. But the government should show that it is on the right track, that it is aware of its problem areas and that it intends to tackle these challenges as quickly and effectively as possible. That will also take the wind out of the sails of potential critics of the country and the government.
Do you need help writing a compelling ESG report, whether as a company or a country? We can support you! Get in touch here.
---
Michael Diegelmann: Founder and Board Member
Michael Diegelmann has gained experience in over 150 communications projects (IPOs, investor relations, ESG, M&A, crisis) and has been working in the field of capital market communications since 1997. He is the author of 16 book publications relevant to the capital markets and was previously project manager at an international consulting firm and a Frankfurt brokerage house.