Algorithms: Hungry for ESG data
Wiesbaden, July 02, 2021. They are invisible, but relentlessly and non-stop searching the Internet for sustainability information: ESG algorithms. Investors and rating agencies use them to get an idea of a company's ESG performance. So it pays off to make ESG information as easy as possible for algorithms to find.
by Michael Diegelmann und Justus Fischer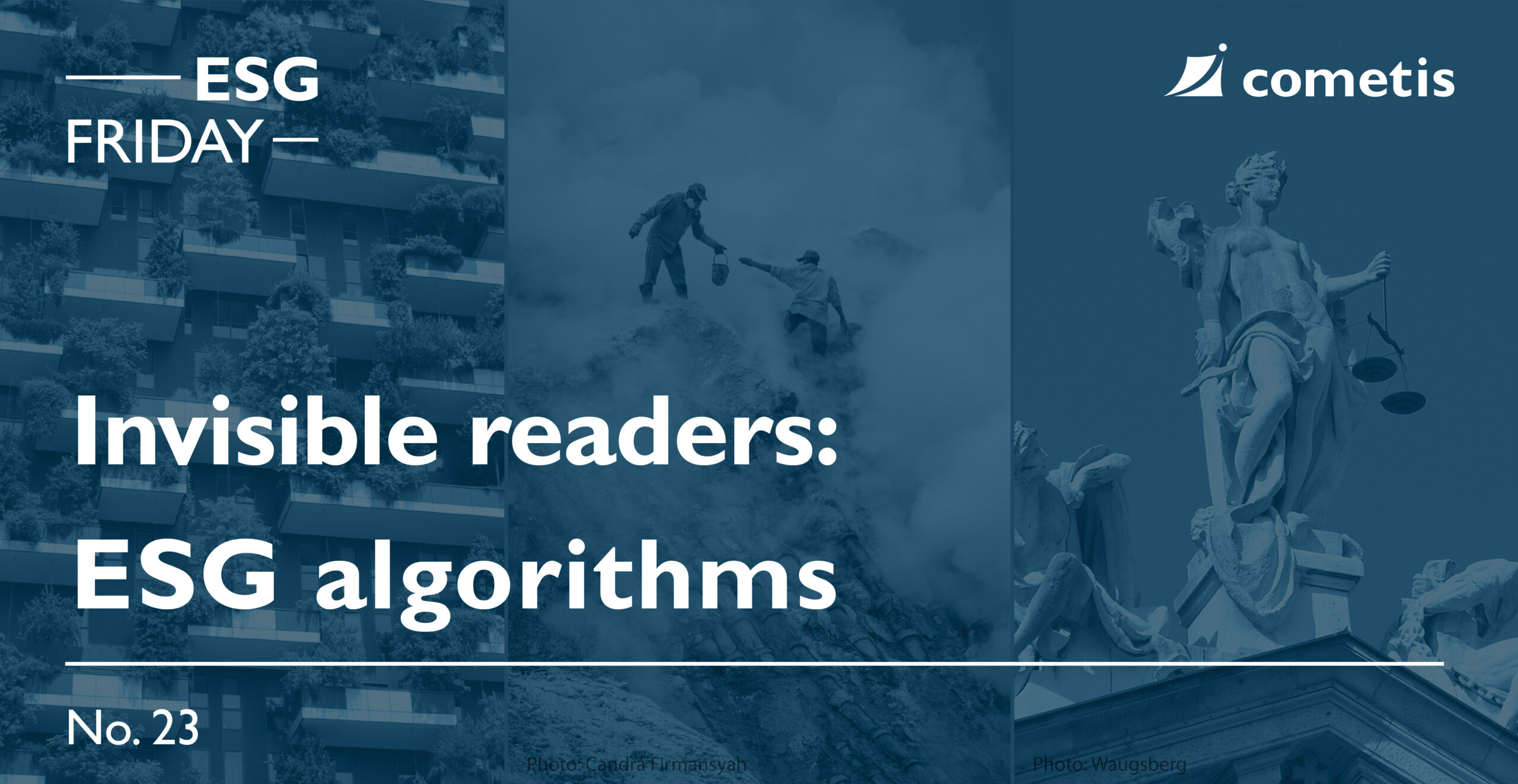 No corporate and ESG information is safe from algorithms. They search financial reports, news, social media channels, diverse databases and corporate websites – in real time. No source goes unrecognized. They use the information to assess the company's performance in a particular area. For example, how sustainable a company is, and how that affects its risk profile.
Evaluation by algorithms
The leading data science companies that create algorithms sell them to investors, asset managers and rating agencies. These can adapt the algorithms individually to their needs. They use the resulting data and results as a basis for their decisions and do not have to worry about evaluating all the data points themselves. This allows them to concentrate on other tasks. Hiromichi Mizuno, head of investment at the Japanese pension fund until 2020, even believes that algorithms could make the work of (human) asset managers completely redundant.
ESG information, however, is not as easy to quantify as standard financial metrics – and those are now increasingly important. With the help of artificial intelligence, algorithms can nevertheless make connections between ESG and financial performance. They evaluate individual criteria to determine whether or not companies can outperform their benchmark. To do this, they use large amounts of data. So it's hard to imagine ESG rating agencies and asset managers without algorithms.
Prepare data for algorithms
Companies should keep in mind when planning their ESG reports or websites that not only human readers are their target audience. So prepare your information well for the algorithms so they can evaluate you well and find all the information they need. For example, use common frameworks like GRI or SDG for ESG reports, algorithms are familiar with these structures. On the website, the most important key figures and information should be arranged in clear tables.
In this way, you ensure that the invisible readers provide investors, rating agencies and asset managers with all the information they need – as completely and error-free as possible. After all, the importance of algorithms will continue to grow in the future.
We can help you create an optimal ESG report or algorithm-optimized ESG website. Sign up here.
---
Michael Diegelmann: Founder and Managing Director
Michael Diegelmann has gained experience in over 150 communications projects (IPOs, investor relations, M&A, crisis) and has been working in the field of capital market communications since 1997. He is the author of 16 book publications relevant to the capital markets and was previously project manager at an international consulting firm and a Frankfurt brokerage house.
Justus Fischer: Senior Consultant
Justus Fischer has gained experience in various ESG and IR communications projects. He coordinated a cross-media content marketing campaign for an international technology group. Justus studied media studies, rhetoric and literature at the universities of Tübingen, Bielefeld and La Plata (Argentina).